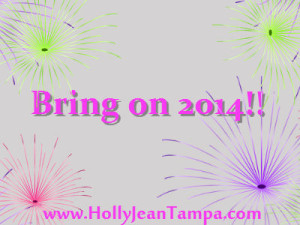 This time of year is all about reflection on the past 12 months and also a look into what the coming year will bring.
This past year was an identity shift for me. At the close of 2012 I had been working diligently on educating myself, soul-searching my personal development and really where my passion lies in business. So beginning in January 2013, immediately after returning from my honeymoon (I got married New Year's Day) … I begin creating my identity and re-branding my image both on and offline. I did not set any specific timelines, although that is in my nature normally. Rather, I opted to live by my to-do list and just cross things off one thing at a time.
Going into this venture, I had some very recent headshots that I wanted to use, and since I was branding myself rather than a company name I opted to start with just that, my headshot. So for me, re-branding myself involved a lot of soul-searching because I really need to delve into my identity and what I wanted to put out there on social media. Looking back, I think I did pretty good, what do you think? 2013 I accomplished a new tagline, a new website, Facebook page, Twitter profile, not to mention all the other social media outlets branded with my image. Plus I got new business cards and marketing materials printed and even finished my first publication, an e-book available on Amazon in early January. The book deal had been on my resolution list for at least the last five years, so to accomplish this finally was a huge success for me. The re-branding accomplishment allowed me to pursue my other 2013 goal, Social Media Presence. This achievement not only gave me a better presence online, but it did wonders for my revenue streams!
2013 was busy. But that's the way I like it! I feel very good about what I accomplished last year. I encourage you to also take some time to look at the good things you did this year, as you make your 2014 resolutions. If you are in business for yourself, I invite you to take a look at both your branding and social media strategy early in 2014. I would love to chat with you more about it too, so feel free to hit me up on Twitter or Facebook or send me an email.
Of course, there were a few things that I did not accomplish that I had hoped, but that's what 2014 is for right? 🙂
Whatever your goals and aspirations for the coming year, I encourage you to stay positive and focus on what you do accomplish well rather than dwelling on everything you have not gotten to yet. If you missed my last post about goal-setting, make sure to take a quick look here!
I would love to start a conversation with you about this… Please share in the comments some things that you have accomplished in the past year. And better yet tell me about what you're going to do in 2014! I have a feeling it's going to be our best year yet!
I highly recommend you must read the eBook on what you need to have for starting a business in Tampa, I believe you'll get a lot out of it. If you haven't claimed yours, go and grab it now for free! See you inside – I can't wait to start working with you! We're better together!