Similar to  commercial real estate purchases, commercial leases are legally binding contracts with many parts. The length of lease can range from 7-8 pages, to as long as 40 pages, depending on who writes it. I don't know about you, but that is a lot of legal mumbo-jumbo to decipher for any business owner. Not to mention, the variety of confusing clauses based on the specific property type.
If you're looking for office space in the Tampa Bay area, landlords offer a variety of different options. For the start-up solopreneur, you will find advertisements for executive suites and virtual offices. Small and medium-sized businesses that are bit more established and have employees, may need a bit more space so there are freestanding offices available depending on the square footage. And then there are multi-tenant office buildings with a variety of floor-plans and sizing to choose from.
Some things to consider when evaluating properties are as follows:
1) Location. Is the office location conveniently located in the community for your customers to access you if needed? If part of your marketing strategy is reliant upon drive-by traffic, then a potential office with road signage should be at the top of your list. However, more and more businesses are seeing much better results with online and social media marketing, so road frontage building may not be as important.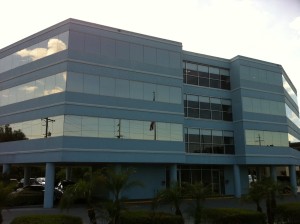 2) Terms. An established business will ideally look for a longer-term lease. These can range from 1 to as many as 5 or 10 years if desired. The benefit of signing a longer-term lease, includes the branding of your location as part of your business identity with the community. Consumers are hesitant when they see businesses relocating all the time. Another advantage could be, depending on your landlord, either a better rental rate, or a limit to the amount of annual increases. As a new business, however, you may wish to have some flexibility in the term in which you commit. In the event your business expands more quickly than expected, it is important for the tenant to have the flexibility to expand their business, either within the same building or to add another location. In this case, I would recommend a one or two year lease with the ability to renew.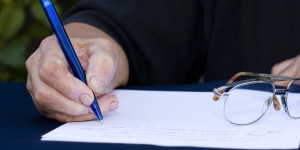 3) Price. Depending on the type of economic market your community is in, there may be room for negotiation on the price. As I write this post, early 2014, the office market in the Tampa Bay area is experiencing the tail end of a high vacancy period. Landlords were offering moving specials and dropping rents in an effort to fill up these vacancies. Now that the buildings are a bit more stabilized, the better deals will be harder to find.  When negotiating a lease price, it is important that the landlord knows as much about the prospective tenant as possible. If you are a start up company with little to no references, do not expect to get a price reduction. However, if you're small to medium-size business that has a five year track record or more of timely commercial lease payments, you stand a better chance of asking for a bit of a discount.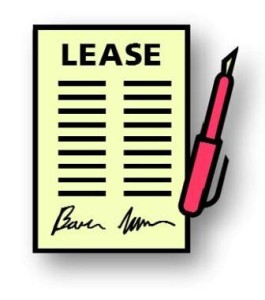 Keep in mind, every situation, every landlord, every office building, and every lease in Tampa Bay will have its own set of special circumstances. It is not a decision to jump into quickly; rather, do your homework, have a good solid understanding of your market and your business plan, and be confident when you select your location. Another tip to keep in mind, hiring a commercial real estate professional to assist you in the office selection, as well as the lease negotiation is a very smart business decision. The Tampa Bay area has many qualified agents available to assist you. As real estate professionals, we spend much of our time and money educating ourselves to the rules and regulations of Florida Real Estate Law. We also have a better understanding of the Tampa Bay area and the different types of buildings that are available to your company. Another important note, the services rendered by commercial real estate professional, are typically paid for by the landlord of the office building. This is not the case in all situations, so when discussing your situation with a prospective agent, make sure to have a clear understanding as to whether there will it be any fees associated with his or her services.
I personally manage five office buildings around the Tampa Bay area and would happy to assist you in your commercial real estate needs. So if you're looking for office space, and you want a professional to represent you, I hope to earn your business. Please feel free to email or call me anytime for more information.
Have any questions related to find an office space in Tampa Bay? Please post your comments and questions in the comments box below and let's keep the conversation going! As always, I greatly appreciate you sharing my posts on your favorite social media platforms, so if you found this post informative, please use the share icons below!
I highly recommend you must read the eBook on what you need to have for starting a business in Tampa, I believe you'll get a lot out of it. If you haven't claimed yours, go and grab it now for free! See you inside – I can't wait to start working with you! We're better together!