Disclaimer: This Instagram #Octogram #Parkesdale photo challenge is a sponsored collaborative effort between the Tampa Bay Bloggers and Parkesdale Farm Market.  Other than prizes to be awarded as giveaways for the Instagram photo challenge, the Tampa Bay Bloggers did not receive any compensation for this campaign.
What is all the hype about this photo challenge stuff on Instagram? I often wondered the same thing, until I started educating myself on how fun these can be, not to mention how they can grow your social network! I have participated in a couple of these photo challenges before, but like many people, forget to do the post every single day, and lose interest before the month is over.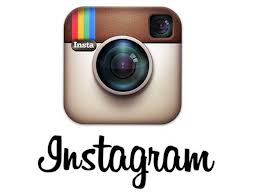 So this time I have partnered with the guys and gals over at Tampa Bay Bloggers for this #Octogram Photo Challenge! There is a chance to win a gift basket from Parksdale Farm Market in Plant City… Yum! Who doesn't love fresh strawberries! I mean, come on a fresh strawberry milkshake, or how about strawberry shortcake? Or if you're watching your calorie and sugar intake at the moment, like me… You could always have a big scoop of fresh sliced strawberries with a dollop of fat-free Cool Whip! Equally delicious!
So on to the photo challenge: as you can see from the image below, each day has its own topic. The idea is for every day you post a picture on Instagram that reflects the topic of the day. Make sure to follow the hashtag #Octogram #Parkesdale. And of course, make sure to encourage your friends and followers to participate! The more the merrier!
Everyone who Instagrams and plays along will be entered for a chance to win a gift fruit basket from Parkesdale Farm Market valued at $65.90.
TWELVE lucky winners** entered in the linky tool below will be randomly selected on November 1.
**Only eligible to USA and Canada residents.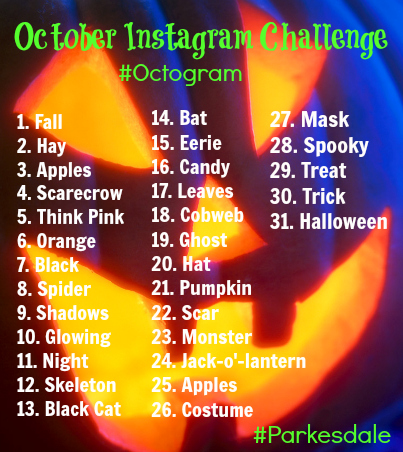 I personally love fall, and it is the season where it is easy to catch capture colorful photos! I can't wait to take Gracie to Sweetfields Farm in a few weeks to climb on big stacks on hay and explore the corn maze… oh ya, and see the pigs and goats! There's even a hayride there! Another great local photo opportunity is the Seal Swim School in Lutz. They have a huge pumpkin patch every year, partnered with the fall Festival which is sure to keep your kids entertained! We get the best pumpkins there every year, and Gracie has so much fun picking them out!
So please join us and participate in this month's photo challenge! Make sure to follow the other people who are participating, invite your friends, and make sure to #Octagraam! It is sure to be a ton of fun!
I highly recommend you must read the eBook on what you need to have for starting a business in Tampa, I believe you'll get a lot out of it. If you haven't claimed yours, go and grab it now for free! See you inside – I can't wait to start working with you! We're better together!