It's time for another post in the Entrepreneur Skills Series. This one focuses yet another must-have skill…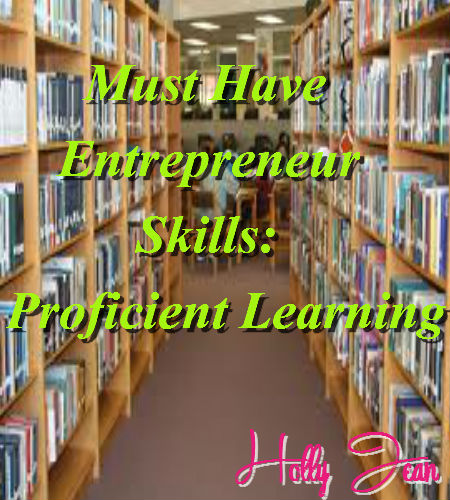 So if you ever worked for anybody or even if you are in business for yourself, you have a good understanding that there is a constant need for self-education. No longer do high school and college provides all of these skills one would need for a successful and long-lasting career. I think one of the must-have entrepreneur skills is the ability to learn and self educate. A certain amount of motivation comes into play here, and drive to want to better yourself. No matter what the industry, there's always room for improvement.
I can recall all the years I was in the fitness industry and it seemed like a few times a year I was taking a course either for CEC credit for my certification, or just to learn something new. It was fun for me to take on a new challenge like Kettlebells or Water Instruction, not only to better myself as a trainer but also to bring more value to my clients! And then once I got into real estate back in 2005, I started subscribing to a multitude of industry newsletters so I could keep up with the trends as well as my competition.
Today's marketplace requires Entrepreneurs to be sharp, skilled, and the best in their industry. If you are to be successful in business, then I encourage you to fit some education into your yearly agenda. Perhaps your industry does not require continuing education credits… so what?!?! Take a computer class, join an online social media course to enhance your business marketing skills, or even read some personal development books!
I hope you enjoyed this post on Proficient Learning. Please share with your friends on Facebook, tweet me, and share your comments below!
I highly recommend you must read the eBook on what you need to have for starting a business in Tampa, I believe you'll get a lot out of it. If you haven't claimed yours, go and grab it now for free! See you inside – I can't wait to start working with you! We're better together!