Welcome to the first in my Entrepreneur Skills Series! Each post will cover a skill required to be a successful Entrepreneur. Now on to our first MUST HAVE skill…
Sell, Sell, Sell!
Yes, this may be hard to swallow, however in order to be in business for yourself, you must be able to sell anything!
This is one of the most important qualities an entrepreneur can have. As a business owner, you are selling a lot. You will have to sell your ideas to customers, investors and potential employees. Everyone you come in contact with will see your confidence, leadership, and values – so it is crucial you have the ability to SELL YOURSELF first so that the sales of your product or service will come later!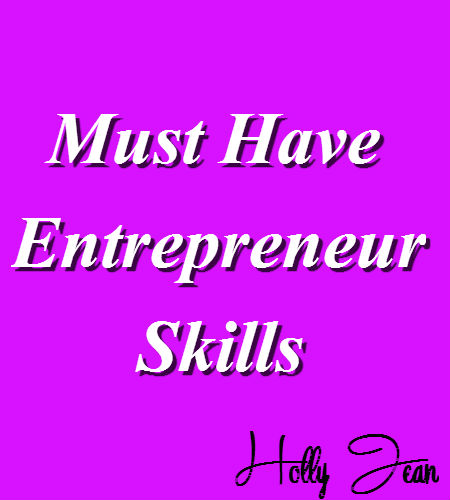 We have all heard the saying "People do business with those they KNOW, LIKE, and TRUST." I have found this to be very true in the business world today. Get to know others in your community by attending networking events, joining your local chamber, and getting involved in your church or your child's school. As you meet people, try to build your relationships on some commonalities rather than trying to simply sell to them. No one likes to be SOLD to, right? There is nothing wrong with exchanging business cards and explaining what you do, but leave it at that. If someone you meet is interested in what you do, they will tell you, I promise! They will ask questions and continue the discussions. If they don't need what you have, but they like and trust you, it will be easy for them to refer business to you when they meet someone that does need your services. Building rapport should come first, and the sales and referrals will follow!
Have a sales tip or experience you would like to share? Please tell us in the comments! And make sure to stay tuned for the next post in the Entrepreneur Skills series! Have a great day!
I highly recommend you must read the eBook on what you need to have for starting a business in Tampa, I believe you'll get a lot out of it. If you haven't claimed yours, go and grab it now for free! See you inside – I can't wait to start working with you! We're better together!